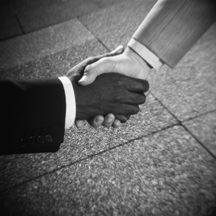 Michael G. McCourt Associates, Incorporated is proud to partner with the following quality focused organizations. Each partner below has proven itself to be a leader in its respective field. We encourage you to visit their sites and find out more about the wide variety of services they provide.
Security
Risk Management Advisors, Incorporated
480 Neponset Street
Canton, MA 02021
888-830-0007
www.rma-global.com
Assisting MGM in the areas of executive protection and travel advisories.
Corpsec Pty Limited
1702/343 Pitt Street
Sydney NSW Australia
+61 2 92670661
www.corpsec.biz
Assisting MGM in providing service to the Pacific Rim and beyond, including Japan, Thailand, China, South Korea, Hong Kong, Taiwan, Singapore, Indonesia, New Zealand, and Australia.
Security Technology
Team AVS
5 Alexander Road
Billerica, MA 01821
800-438-2874
www.teamavs.com
Assisting MGM with fully integrated electronic security design systems.
NEWCOM Wireless Services
575 Washington Street
Pembroke, MA 02359
781-826-7989
www.newcomglobal.com
Assisting MGM in providing wireless communication solutions.
Investigations
Countermeasures Security Consultants
Medford, Massachusetts
781-223-7206
MA License # P1339
Assisting MGM with a wide variety of corporate & private investigations.
Human Capital
Advanced Management Services, Incorporated
27 Glen Street, Suite 4
Stoughton, MA 02072
781-344-1103
www.amsconsulting.com
Assisting MGM with project management training & design and human capital development.
KGA
The Meadows, 161 Worcester Road
Framingham, MA 01701
508-879-2093
www.kgreer.com
Assisting MGM in improving employee and manager performance.
Employee Assistance
Gerald Lewis, Ph.D. & Associates, P.C.
1290 Worcester Road
Framingham, MA 01701
800-649-6228
www.geraldlewis.com
Assisting MGM through forensic psychological assessments.
EAP System, Incorporated
500 West Cummings Park, Suite 600
Woburn, MA 01801
781-935-8850
Assisting MGM in the development of human resources at client companies.
Training
M. Lee Smith Publishers, LLC.
Box 5094
Brentwood, TN 37024-5094
800-274-6774
www.mleesmith.com
Assisting MGM through the distance training of human resource professionals.
Legal
Bernard F. Yetman, Esq.
66 Cliffside Drive
Plymouth, MA 02360
508-833-8791
www.usbusinessdevelopment.com
Assisting MGM through international trade and immigration issues.
Business
Lauren Bakken, CPA, Incorporated
One Park Place, Suite 3A
Plymouth, MA 02360
508-746-4663
www.laurenbakkencpa.com
Assisting MGM through professional financial advice & oversight.
Murphy & O'Neill, Incorporated
36 Ray Road
Plymouth, MA 02360
508-224-8448
www.murphyoneill.com
Assisting MGM through computer support and professional bookkeeping.